Cheapest online shop in Pakistan
Compare the price with others then bargain
Free live demo all over Pakistan through
WhatsApp
03363927592 03323124850

PTA Approved
Oppo Reno3

Photo Expert
48MP Quad Camera
Clear in Day and Night.
48MP
Ultra-clear Main Camera
Ultra Clear 108MP Image
Clear in Every Detail.
Reno3 with Ultra Clear 108MP Image optimizes most common usage scenarios specially in bright light, such as the facial details and text details.
Display enormous poster images of up to 4.3 m (width) *3.2 m (height).
Even zoom in to part of image, the detail is still clear.
* Ultra Clear Mode is synthesized by software, the highest pixel is up to 108MP.
* According to 72dpi, Ultra Clear 108MP image could produce poster-size 4.3 * 3.2 meters.
5x Hybrid Zoom,
20x Digital Zoom
More Focal Lengths,
More Feelings.
Reno3's 13MP, 48MP and 8MP cameras combine to achieve full focal length shooting, savor what you see as you zoom in or out, regardless of distance.
* Ultra Wide-angle lens can capture 109-degree photos after accounting for distortion.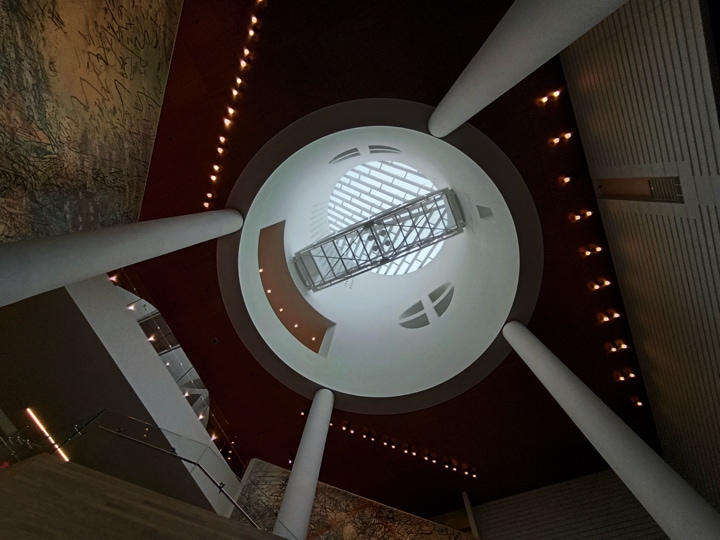 Ultra Dark Mode
Capture the
Beauty of Night.
Reno3 creates exceptional night scene images with Ultra Dark Mode. Powerful NPU shortens imaging time, and multi-frame AI noise reduction helps image denoising.
* Ultra Dark Mode is turned on automatically when the phone detects brightness lower than 1lux, and it performs the best with brightness ranging from 0.3lux – 1lux.
3cm Macro Photography
Capture all the subtle details.
44MP Front Camera
Refined Selfie Images.
44MP
Ultra-clear Main Camera
Reno3's 44MP selfie camera capture every facial detail in ultra-high resolution. Experience the allure of detailed textures which make hair, skin and eyelashes more pleasing to the eye.
Ultra Night
Selfie Mode
Create Flawless
Night Shots.
Whether taken in a neon-lit street or a charming bar, your portraits will look radiant in the moonlit night. When enabled, multiple photos are taken simultaneously and combined to create the ideal image.
AI Noise Reduction
Face Protection
Highlighting Algorithm
Ultra Steady Video 2.0
A New Era of Stable Video.
Reno3 has once again raised the bar for video stabilization, utilizing the
Ultra Wide-angle Lens to bring the new dual image stabilization function. Whether
during everyday use or intense activity, top-notch video quality is assured.
Cinema-quality Videos
You are the director of your own life's story.
Video Bokeh
Highlight the subject with movie-like quality.
AI Beauty Video
High resolution and AI Beauty Algorithms combine to create pro-level effects without extra equipment.
Video Zoom
Get an extraordinary close-up view.
Soloop,
Edit & Share.
Soloop is a video editing app that automatically edits the video to match the rhythm of the selected music. It also adds transition effects automatically for a spectacular original video.
Thinner and Lighter
A Completely New
Experience.
Light-lapse
Inspired by Nature.
The vastness of the cosmos can instill feelings of peace and restoration. The cyclical shifts in the sky, embodying a variety of moods and lights, inspired this season's Reno3 color designs.
Hidden Fingerprint
Unlock 3.0
Unlock in One Motion.
Additionally, anti-counterfeit identification has been
optimized to improve security.
Enhanced
Performance
VOOC Flash Charge 3.0
Last longer, Recharge
faster.
Charge from 0% to 50% in just 30 minutes.
Charge to 100% in just 73 minutes.
VOOC 3.0
VOOC 2.0
Hyper Boost
Speed to new level
Stabilizes your frame rate, so you never drop frames again.
Higher Frame Rate Stability 38%↑
Accelerates your response time, so you can stay ahead of the competition.
Enhanced Touch Performance 16%↑
Average framerate increased
Hi-Res Audio &
Dolby Atmos
Immersive entertainment
Visual and Audio powerhouses combine to deliver you immersive media
in the palm of your hand.

The Greatest Stories
on Display.
Reno3 supports 1080P streaming on Netflix, which will enable you to enjoy HD TV series and movies anytime, anywhere.
Come Visit Us to get Special Discount
Display Center
Exchange Phone, Shop no 07, Plot no 18-C,
Badar Commercial, 5th Street,
DHA Phase V Extension,
Near Sohny Sweets,
Defence Housing Authority,
Karachi, Sindh, Pakistan
03363927592 03323124850
For Corporate Orders
Email Us
info@exchangephone.com.pk
contact@exchangephone.com.pk